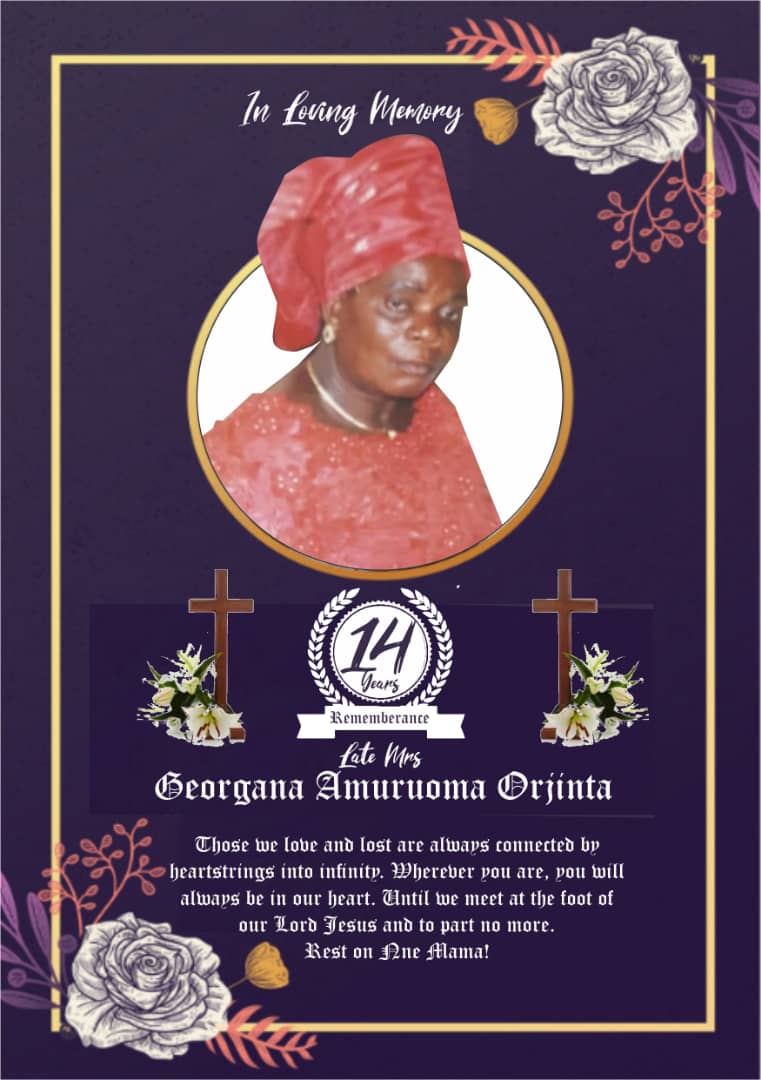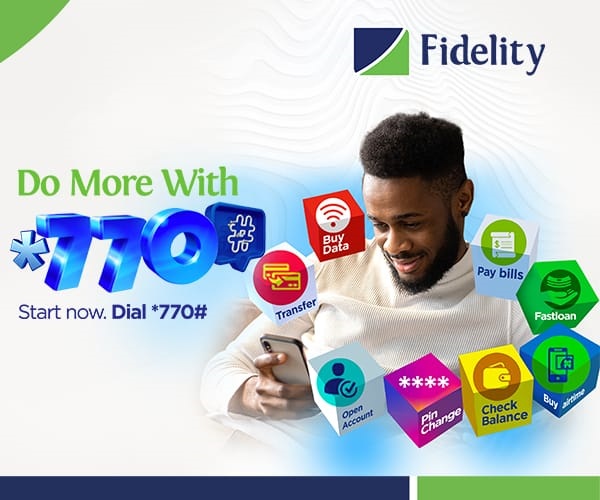 Children and grand children of Late Mr. & Mrs Cyril & Amuruoma Orjinta have rained tributes on their loving mother who departed the earth 14years ago.
Leading in the roll of family members who are missing her is his son, an educationist and businessman in UAE, Sir Emeka Orjinta.
"Today is identical to the day when you departed to be with our Lord and Savior. Your exit as my mother, adviser, support is irreplaceable. May your soul rest in peace", said Mrs Jadesola, Amarachi, Appoline and Becky Orjinta (Daughters in-law)
He added: "Those we love and lost are always connected by heartstrings into infinity. Wherever you are, you will always be in our heart. Until we meet in the foot of our Lord Jesus and to part no more. Rest on nne mama."
According to the two daughters, Joy Adaku and Mrs. Cynthia Ajiboro "I can't find words to describe how valuable you are to me. Your death will always remain the greatest loss in my life. I look back to the days when you were with us (Just like yesterday) and I can't find myself crying. I still miss you so much. You were and always will remain the greatest mum ever. May God grant you eternal peace."
Her eldest son, Mr Kelechi Orjinta, a realtor said: "Mom, your love are forever held in my heart and captured in my mind. You were always such a kind and gentle soul, but strong as steel and so very bold. Thank you, for being such a positive force in my life. Your memories will never be forgotten. I miss you in every moment of my life. Rest in peace till we meet to part no more. Adieu Mummy".
Another son, Chinedu Orjinta said, "It has been 14 years without you in my life. My dearest mother, me and my siblings will continue to miss you. Continue to rest in the bossom of the Almighty nnem."
This is another opportunity to own a faster-loading website to expand your business and take it digitally online. Meet the best website designer/master coder for any kind of website. Contact them now it is affordable Chat now: 09077260922