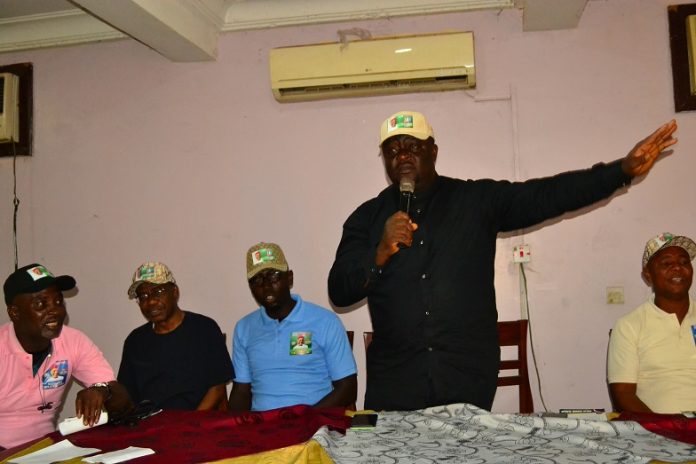 2023 Presidency:Orji Uzor Kalu (OUK) Southern Solution Team launched in Asaba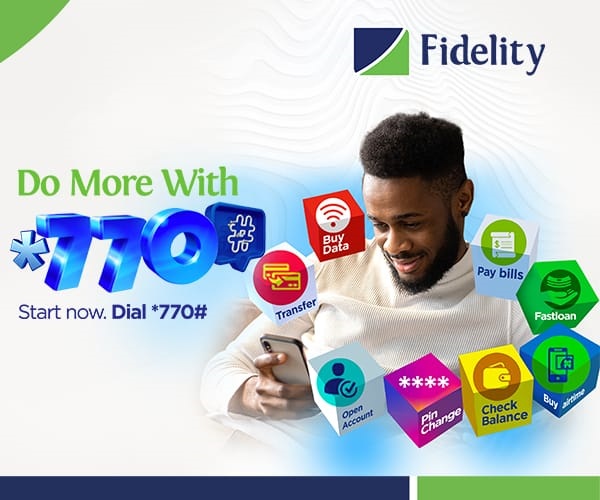 By Onome Naomi
Ahead of the 2023 general election,A Movement group, Orji Uzor Kalu (OUK) Southern Solution Team For President 2023, Co-ordinated Hon. Louis Ndukwe has declared their support for Senator orji uzor kalu as the Presidential candidate of the All Progressives Congress (APC),The group noted that it would be easier for APC to win the upcoming Presidential election if Dr. Orji Uzor Kalu (OUK) emerge as the Party's standard bearer.
Addressing the crowd during the unveiling ceremony on Saturday in Asaba, the leader of the OUK Movement under the aegis of Southern Solution Team,which covers four states: Delta, Bayelsa, Anambra and Edo. The Co-ordinator of this powerful movement said that "Dr. Orji Uzor Kalu (OUK) is an embodiment of credibility and competence considering his performance as Governor of Abia state and as the current Chief Whip of Nigerian senate.He's a Pan-Nigerian leader who would be acceptable by all regions of the country regardless of any ethnic, religious and tribal consideration." He elaborated.
He said, "We have the honour to unveil the take-off of the OUK Movement,Southern Solution Team in Asaba since our Senate Chief Whip,Orji Uzor Kalu,has hinted on his decision to contest the most coveted political position in Nigeria.While making a rallying call to South-South to mobilise massively and join the APC, to boost the party's membership ahead of the 2023 elections, Ndukwe said Southern states had been at the forefront of producing leaders of Nigeria and had shown commitment to APC as a party over the years.
He said, "We have come to seek and solicit your support for the presidential aspiration of Orji Uzor Kalu and to assure you that OUK is in the best position to unify Nigeria and protect the interest of the whole Nigeria, Chief Ndukwe said.
"Our struggle is to see that APC gives ticket to kalu to put him in a position to be the presidential candidate of APC come 2023.
"Fellow countrymen, there must be conscious efforts from both side of the country as Nigeria cannot fathom a civil war in the 21st century and that will not favour any person or group.
"This great candidate will give all and sundry a true sense of belonging, inclusiveness, fairness,equality, respect and hope of one Nigeria."
Ndukwe, who was two time local government chairman of Oshimili North Local Govt. council said, he is supporting orji uzor kalu because he has what it takes to be president and that with the look of things, he is the only person who is prepared to be president and give Nigerians the required leadership and direction.
Orji uzor kalu is young, experienced,and a dynamic southerner with the capacity we all yearn for. "Whether we like it or not we need a man who has experience in business, politics and not experimental president,not a man who will come in and have godfather somewhere. Orji has all it takes to be our next president.
Ndukwe, further said that he did not see Orji as a serial presidential contestant, however, added that everyone living has ambition.furthermore,
He said: "If you do not have ambition then you should not be living. So Orji uzor kalu is the right choice for us as far as 2023 is concerned. If it is the desire of Dr. Orji Uzor kalu, if it is his ambition to be president let him be and I will appeal to Nigerian to vote for him. Let me tell you after Obafemi Awolowo of blessed memory, who was ready to offer his selfless service to this nation, Kalu is the next person who is prepared to be President and give this country the needed governance and, he has what it takes to be president."
"As far as I know, Kalu is a man who has managed his home and businesses very well and will be able to manage a country? OUK is a young man with business empires everywhere what is his main concern now other than how to use his wealth of experience to better the lives of ordinary Nigerians.
Any country without a middle class is not a country, when there is no middle class what will bridge the gap between up and down the rich and the poor, such a country has a problem because if you secure yourself you cannot secure your children and your relatives. We are in trouble whether you like it or not, be you a rich man or a poor man. The rich are not even secured because they are few, you have to come together, the fact that you can feed very well, does not make you better than the ones who don't have and I am supporting Kalu because he is aware of all these," he declared.
On the current security challenges in the country, Ndukwe said insecurity should be discussed outside politics because one need to be alive to play politics.
"Irrespective of what political party you belong, this is a fight for everyone in Nigeria so that you and I will be able to move in safety. I think we should all join the Federal Government, first is to pray for Mr President so that he will be able to find the wisdom to get away from where we are today.
"He inherited it but it went so bad since he came in, so, he should rejig his strategies and give us what will move this country forward. It is only where you have peace that you can think about politics," Ndukwe further declared.
If no be Kalu,na who else e go be?
This is another opportunity to own a faster-loading website to expand your business and take it digitally online. Meet the best website designer/master coder for any kind of website. Contact them now it is affordable Chat now: 09077260922