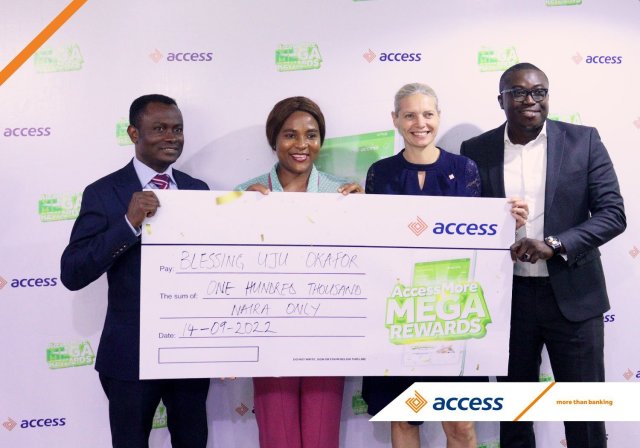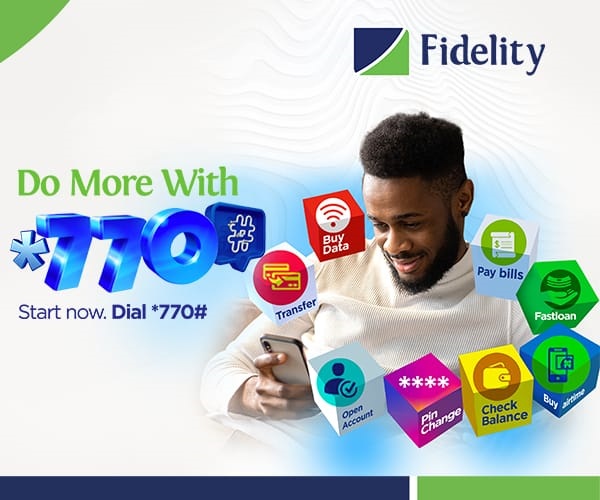 Leading financial institution, Access Bank Plc. has not ceased putting smiles on the faces of its customers as it gifts customers cash prizes in the AccessMore Mega Reward.
The bank has rewarded some customers with millions of Naira, smartphones and other prizes in the mega reward scheme. This is part of its strategy to drive easy, effective and rewarding banking through its AccessMore mobile app.
We can tell you for free that cash prizes between N10-12million will be doled out from now until December 2022.
Access Bank made the disclosure during the first phase of the AccessMore Mega prize presentation in Lagos.
Winner of the grand prize of N1 million of the first phase, Precious Nwuba, said Nigerians should participate in the initiative.
According to Precious; "I learnt about the scheme and decided to participate reluctantly. I forgot all about it and when I was told that I had won N1 million, I could not believe it, I felt it was a lie. But the bank urged me to visit my branch in Ondo state and it was there I confirmed that I indeed won N1 million."
"I am grateful to God and the bank for coming up with this initiative amid the harsh times in the economy. I would spread the word about this, it is still a miracle to me."
However, the Head, Marketing and Communications, Access Bank, Chioma Afe who spoke at the presentation, said; "The app was launched in 2020 as a way to encourage customers to use the app to make transactions due to the lockdown."
"We saw increased patronage of the app and decided to reward our customers by introducing the reward initiative in 2022"
"We kept it simple. We kept it in the app and we said, if you make N100 Naira on the rewards, you can just quickly redeem it or we keep reminding you because it is available for you for a period of time. You can use it to offset bills such as light bills, Cable bills and so we saw customers do it consistently from 2020."
"So in 2022, we decided to do something to reward our customers so that more people can tap into the rewards and see the benefits for them, especially to refer other customers and to give them something more."
"We pegged some money down and I think in total we will be giving out about N10-12 million including the trip between now and December. Hence, we have cash prizes, gadgets, Iphones and other amazing prizes for our customers."
This is another opportunity to own a faster-loading website to expand your business and take it digitally online. Meet the best website designer/master coder for any kind of website. Contact them now it is affordable Chat now: 09077260922