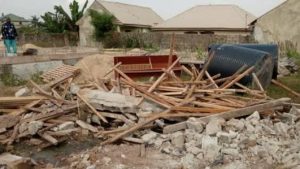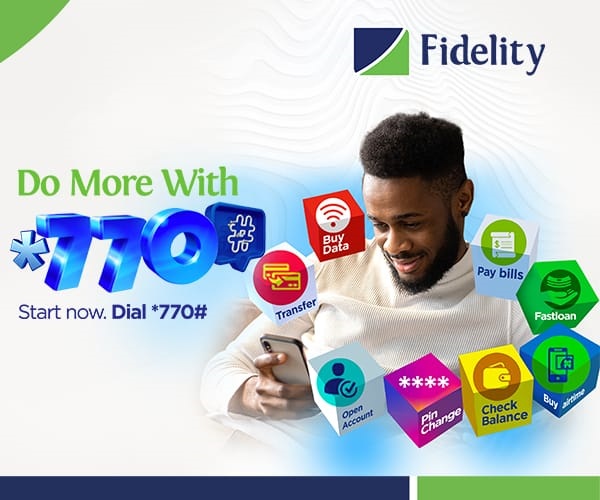 A Lagos Pastor, R O. Ikotun of Hightower Global Church, a senior Police officer in Lagos (names withheld), and a member of Ipaja branch of the outlawed Oodua People Congress (OPC) Prince Tunde Adeniran among others have been accused of demolishing some buildings and carted away equipment worth N165 million.
According to reports, the trio were said to have illegally encroached on a parcel of land on 6/10 Oladipupo Ajulo close Baruwa Ipaja belonging to Ebenezer Adesanya Olaniyan.
Ikotun and his cohorts were alleged to have demolished the building, a poultry house, and a warehouse, then hauled off with equipment valued at N150m and another worth N15m.
The allegedly stolen items include industrial, poultry grinding machine, birds cages for the poultry farm, large quantities of iron rods, large industrial sewing machines, large water tank, and tools among others.
According to sources, the Olaniyan had bought the land in 1968 from the Baruwa family with all relevant documents. He was said to have fenced it round and built a three bedroom-bungalow house there.
The land owner, however, relocated to Canada with his family afterwards. Years later, he was said to have brought home one of his children who built another bungalow and a poultry house where he loaded equipment for the purpose. He then travelled back, but promised to return home and settle down for his poultry business.
However, it was gathered that several years later, when Adeniran – an alleged notorious land grabber in the area – noticed that the Olaniyan family was not returning he went and falsified landed documents.
Reports also have it that he demolished the buildings that were already on the secured land to give an illusion that it was a virgin land. He was said to have sold to willing buyers.
Some of Adeniran's clients were Ikotun, a senior police officer and his brother. Ikotun was said to have specifically demolished one of the buildings and built a gigantic church on it without apologies.
Meanwhile, police detectives from the Federal Criminal Investigation Department (FCID) Abuja were said to have served Ikotun with invitation in Lagos to appear on 31st May 2022 and give an account of how he got the land he built on.
Notwithstanding, reports have it that Adeniran has taken to his heels, hence, could not be served an invitation. And the senior police officer would be invited via a signal sent to his Unit.
Mrs. Aderonke Olaniyan, one of Olaniyan's daughters who was in the country, claimed that she was threatened by a security aide to the senior police officer and the OPC member after she confronted them.
According to her, she would not live to tell her story if she continued to poke. Thereafter, she was said to have received strange calls of threat severally. This prompted her to run to Barrister Yinka Sanni.
In a petition dated 28 April 2022 and addressed to the Deputy Inspector-General of Police DIG in charge Force CID, Babatunde Kokumo, the lawyer, Sanni, said, "Our client an elderly man who in his active years laboured to acquired 5 acres of land from the Baruwa Family sometime around 1968. He thereafter fenced the entire 4.424 acres before building a warehouse which is fully equipped, a poultry and two tenements building there on it.
"He built one of the tenements buildings while the second building, which comprises two units of three bedrooms apartment was built by his first son Mr. Olusegun Olaniyan."
The letter read in part: "Sir, our client's objectives then when building was a country home where he and the rest of the family will quietly reside upon his return from Canada.
"However the notorious gang leader, Prince Tunder Adeniran aka Baba Bukky and the Ajihun Family members sensing the absence of our client forcefully encroached on the property situated at no 6/10 Oladipupo Ajulo Close Baruwa, demolished the tenements buildings, the poultry farms and carted away all the chicken pens and equipments valued at roughly fifteen million naira (N15, 000.000.00)."
As noted in the petition, the OPC leader did not spare the warehouse. "He led his gang to demolish it and also carted away the following items. Industrial Poultry Grinding Machine, Birds cages for the Poultry Farm, Large Quantities of Iron Rods, Large Industrial sewing machines, Large Water Tank (To supply water to the proposed estate), Tools etc. Total value of items stolen amounted to one hundred and fifty million naira (N150, 000.000.00)."
Continuing, the lawyer added, "Sir, undone by all these nefarious activities they are threatening to snuff life out of Mrs. Aderonke Olaniyan for daring to challenge their forceful encroachment on her fathers property.
"She has been receiving strange calls late at night warning her to stay off her father's property and she fearing for her life had no choice but to stay off as warned by these marauders."
He bemoaned, however, that it is also alarming that at this age and time someone would wield such powers to pull down without court order and brazenly sell it to unsuspecting members of the public.
Sanni emphasised: "The portion that contained 2 units of 3 bedrooms was demolished and sold to one Prophet Ikotun. He has gone ahead to build a church on it while the other virgin land has been occupied by members of the outlaw OPC."
Hence, he demanded, "We hereby solicit your urgent assistance in bringing Baba Bukky and the Baruwa Family to book before they snuff life out of our clients' siblings."
When contacted, Ikotun clarified, "Well I did not encroach on the land illegally like you claim. Thank God those that sold the land to me are all alive. They gave me relevant documents to prove ownership.
"I have the documents. In any case, I do not have much to say now because some policemen from Abuja came today to serve me a letter of invitation to appear on 31st May 2022. So maybe while in Abuja, I will call you for details."
This is another opportunity to own a faster-loading website to expand your business and take it digitally online. Meet the best website designer/master coder for any kind of website. Contact them now it is affordable Chat now: 09077260922