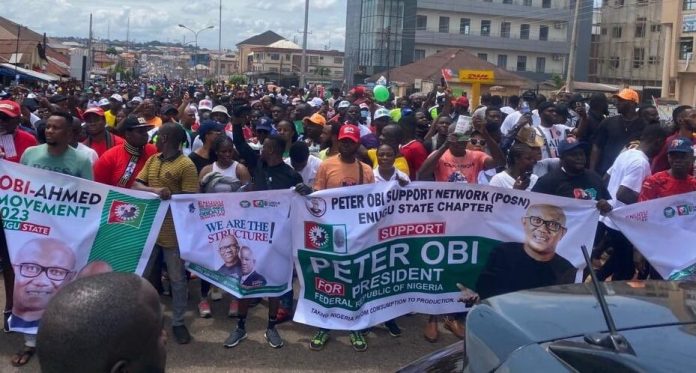 Following a reported attack on some of its members in Ebonyi State, the Labour Party (LP) has stated that it is the only party that the ruling All Progressives Congress (APC) is concerned about ahead of the general elections in 2023.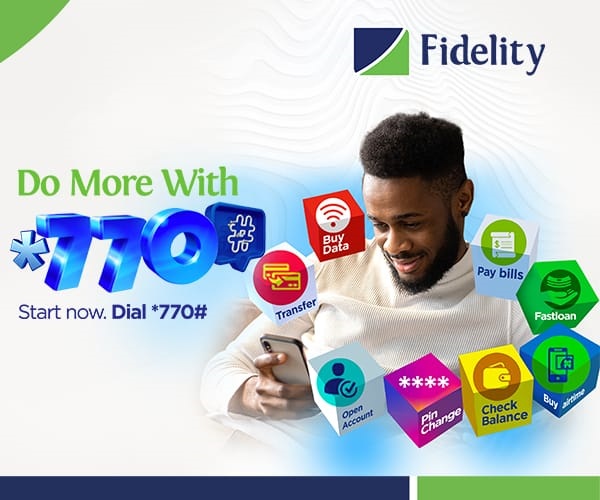 This was stated by Comrade Arabambi Abayomi, National Publicity Secretary of the Labour Party, in a statement issued on Saturday.
According to reports, some supporters of LP Presidential Candidate Peter Obi were teargassed during a solidarity rally.
In response, Abayomi stated, "the LP condemns the unprovoked use of firearms against LP supporters in Ebonyi State by the Nigeria Police on behalf of the ruling APC Government in Ebonyi State."
According to the party, the APC should be aware that no one has a monopoly on violence, and that promoting and encouraging a politics of violence is a very negative and primitive form of governance.
"It is now very clear that the APC is set to use its hidden and unhidden cells against the marked opposition Labour Party as the only political party that gives APC worries and fears for the daily increasing level of massive and wide support LP enjoys across the Nation," the opposition party stated.
LP warned that "it will be sad if the Nigeria Police, whether intentionally or unintentionally, allows Governments to trash the few gains it has been able to record in the minds of the people for better professionalism."
According to the party, in spite of the orchestrated violence against its members, LP is "assuring the Citizens of Nigeria and the World at large , that on its chosen journey to lead NIGERIA into a united , peaceful and strong Nation , no amount of violent attacks and intimidations shall discourage the LP.
"However, we challenge the IG of Police to quickly institute an inquiry into the Ebonyi State attack on the supporters of LP and immediately bring the guilty to face the law . LP confidently says that , it will be wiser for the APC to learn to understand that three things are impossible to conceal , the sun , the moon and the truth , therefore it is obvious that there is no hiding place for the evil power wielders in the APC. "
This is another opportunity to own a faster-loading website to expand your business and take it digitally online. Meet the best website designer/master coder for any kind of website. Contact them now it is affordable Chat now: 09077260922