First Bank of Nigeria Limited has announced that it will host the Financial Markets Dealers Association's (FMDA) quarterly meeting scheduled for 5pm on Friday, 16 September 2022, at Federal Palace Hotels, Victoria Island, Lagos. The event themed "Nigeria Macroeconomic Developments and Outlook: IMF View" will have its keynote address delivered by Ari Aisen, IMF Resident Representative for Nigeria.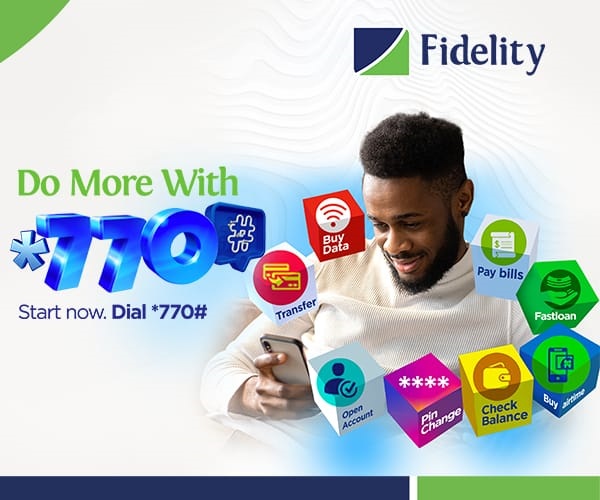 In a statement issued by the Acting Executive Secretary, Mrs. Mary Gbegbaje, "The FMDA quarterly meeting serves as a platform for in-depth knowledge sharing, dissemination of information and fostering of business relationships of members in treasury market practice which consists of Treasurers, Analysts and other market players from insurance, pension funds, government and regulatory bodies in Nigeria. Participants at the event include delegates from all banks and invited guest and customers."
According to Ini Ebong, Executive Director, Treasury, Financial Institutions & International Banking, First Bank of Nigeria Limited "at FirstBank, we are delighted to host the 2022 quarterly meeting of the Financial Markets Dealers Association of Nigeria (FMDA), a platform we consider pivotal to the continued growth of the financial market in the country. We are excited with the successes so far achieved by our noble Association – FMDA – as with the right regulatory and risk management framework, we have been able to impact and promote fairness in the activities of members, whilst providing the enabling environment to promote business performance and positively impact the national economy''.
With the knowledge and insights shared in the course of the quarterly meeting, we would further deepen our resolve towards the unrelenting role we play in the economy", he concluded.
FMDA is the principal interface with the monetary authorities through policy advocacy and engagement aimed at promoting sound markets and ethical conducts comparable to international standards that facilitate liquidity, transparency and price discovery and engendering market deepening.
About FirstBank
First Bank of Nigeria Limited (FirstBank) is the premier Bank in West Africa and the leading financial inclusion services provider in Nigeria for over 128 years.
With over 750 business locations and over 180,000 Banking Agents spread across 99% of the 774 Local Government Areas in Nigeria, FirstBank provides a comprehensive range of retail and corporate financial services to serve its over 30 million customers. The Bank has an international presence through its subsidiaries, FBNBank (UK) Limited in London and Paris, FBNBank in the Republic of Congo, Ghana, The Gambia, Guinea, Sierra-Leone and Senegal, as well as a Representative Office in Beijing.
The Bank has been handy at promoting digital payment in the country and has issued over 10million cards, the first bank to achieve such a milestone in the country. FirstBank's cashless transaction drive extends to having more than 10million people on its USSD Quick Banking service through the nationally renowned *894# Banking code and over 4.5 million people on FirstMobile platform.
Since its establishment in 1894, FirstBank has consistently built relationships with customers focusing on the fundamentals of good corporate governance, strong liquidity, optimised risk management and leadership. Over the years, the Bank has led the financing of private investment in infrastructure development in the Nigerian economy by playing key roles in the Federal Government's privatisation and commercialisation schemes. With its global reach, FirstBank provides prospective investors wishing to explore the vast business opportunities that are available in Nigeria, an internationally competitive world-class brand and a credible financial partner.
FirstBank has been named "Most Valuable Bank Brand in Nigeria" six times in a row (2011 – 2016) by the globally renowned "The Banker Magazine" of the Financial Times Group; "Best Retail Bank in Nigeria" for seven consecutive years (2011 – 2017) by the Asian Banker International Excellence in Retail Financial Services Awards and "Best Bank in Nigeria" by Global Finance for 15 years. Our brand purpose is always to put customers, partners and stakeholders at the heart of our business, even as we standardise customer experience and excellence in financial solutions across sub-Saharan Africa, in consonance with our brand vision "To be the partner of the first choice in building your future". Our brand promise is always to deliver the ultimate "gold standard" of value and excellence. This commitment is anchored on our inherent values of passion, partnership and people, to position You First in every respect.
This is another opportunity to own a faster-loading website to expand your business and take it digitally online. Meet the best website designer/master coder for any kind of website. Contact them now it is affordable Chat now: 09077260922