By Sunny Green Itodo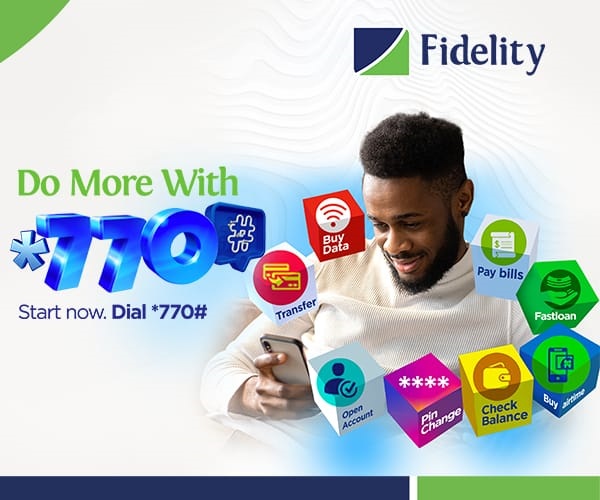 LT-Gen. Tukur Yusuf Buratai (Rtd.) is one of the finest officers Nigeria has ever produced, an illustrious example of a nationalist who by dint of hard work, patriotism and dedication to duty rose to the pinnacle of the Nigerian Army as the Chief of Army Staff.
Interestingly, TYB, as he is fondly called, was born in the year Nigeria got her independence from Britain. Not only that, he was born (24 November, 1960) into the family of a World War II veteran, Yusuf Buratai, from Buratai, now in the Biu Local Government Area of Borno State. All these are more than mere coincidences, they are pointers to what the young Buratai was to become.
The leader in him began to manifest from a very young age. He demonstrated uncommon traits of patriotism right from his primary school days in Buratai town, which he eventually took to the prestigious Government Teachers College Potiskum, Yobe State, where he was among the shining stars (he graduated with distinction).
Typical of TYB who is known for his selfless and self-sacrificing services for the common good of all, upon the completion of his teacher training, the young and brilliant Buratai settled as a classroom teacher tutoring young children at a primary school in Buratai village. And when the opportunity came for him to serve the nation on a wider front, he grabbed the opportunity and applied for the Nigerian Defence Academy, Kaduna, in 1981. And as Allah will have it, he was shortlisted for the 29 Regular Combatant Course (29 RC).
Even at the Nigerian Defence Academy, his leadership qualities were noticed and he was rewarded with the prestigious appointment of Cadet Sergeant Major (CSM). On successful completion of his Officer Cadet training, he was commissioned as a Second Lieutenant on 17 December 1983 into the Infantry Corps of the Nigerian Army.
Throughout his meritorious service to the nation as a soldier, Lt-Gen. Buratai held several positions and served in various capacities including but not limited to Administrative Officer at the State House, Abuja; Commander 2 Brigade, Port Harcourt; Commandant Nigerian Army School of Infantry, Jaji, and Force Commander of Multinational Joint Task Force (MNJTF). In addition to national and international operational deployments which include Military Observer at the United Nations Verification Mission II in Angola, Operation PULO SHIELD (Commander Sector 2 JTF), Operation HARMONY IV in the Bakassi Peninsular, MNJTF, and Operation LAFIYA DOLE, among others.
As Force Commander of the Multinational Joint Task Force (MNJTF), Buratai was saddled with the responsibility of spearheading the clearing of insurgents from the Lake Chad Basin Commission countries and the Benin Republic, which he delivered explicitly.
Before he was appointed MNJTF Force Commander, the Lake Chad Region was the epicentre of terrorism in Sub-Sahara Africa. But through his steering leadership and staunch bravery lanced with patriotism, the region recorded unequivocal success in the war against terrorism with thousands of terrorists denouncing terrorism.
Given the heroics he made at the MNJTF, President Muhammadu Buhari appointed him as Nigeria's 20th Chief of Army Staff in 2015. He would go on to hold the revered office for a record six years.
As Chief of Army Staff, Lt-Gen. Tukur Buratai's detribalized leadership style, patriotism and nationalist mien, dogged bravery and penchant for human rights, endeared him to Nigerians.
Nigeria recorded its biggest victory against insurgency and terrorism during his stint as Chief of Army Staff. Boko Haram, the terrorist group that has terrorized most of Northeastern Nigeria for more than a decade was defeated, and other insurgency groups such as Islamic State's West Africa Province (ISWAP), Niger Delta militants, Bandits, militia herdsmen, Biafra secessionist militants, and other terrorists were brought to their knees.
By the time Lt-Gen. Tukur Buratai retired from the Nigerian Army in January 2021, after 40 years of meritorious service to Nigeria as a soldier and six years as Chief of Army Staff -the country's longest-serving chief of army staff-, the Nigerian Army, and indeed Nigeria, has been better repositioned in winning wars and insurgencies.
If "Today's planning and sacrifices are the gains of tomorrow", like someone once said, then Buratai's selfless and self-sacrificing strides as Chief of Army Staff have set the pace for better service delivery in the Nigerian Army.
During his days in the military, his diligence earned him a slew of on-the-job commendations including the prestigious "Pass Staff College Dagger" (psc(+)) appellation, Meritorious Service Star (MSS), Distinguished Service Star (DSS), Grand Service Star (GSS), United Nations Medal for Angolan Verification Medal II, among others.
There are three centres named after him nationwide; Tukur Buratai centre for Contemporary Security Affairs, Igbinedion University, Edo State, Tukur Buratai Institute for War and Peace, Nigerian army University Biu, and Tukur Buratai Centre for Security Studies, Ebonyi State University.
On 7th September, 2022, he commissioned two projects at the Tukur Buratai Institute for War and Peace (TBIWP), Nigerian Army University Biu (NAUB), located in Buratai town. The projects, a modern storehouse and a souvenir shop, were in honour of two staff of the institute, the late Lawan Aliyu Buratai and the late Yusuf Abubakar Miringa, the TBIWP storekeeper and his assistant.
Let me also mention that Lt-Gen Buratai has a degree in History from the University of Maiduguri and a degree in Philosophy from the Bangladesh University of Professionals, Dhaka. He is also a graduate of National Defence College, Mirpur, Bangladesh.
A true patriot, LT-Gen. Tukur Yusuf Buratai, now retired, again made himself available for national service and was appointed by Muhammadu Buhari as Nigeria's Ambassador to the Benin Republic, just after he retired from the military.
Already, Buratai has begun to distinguish himself in the diplomatic field through his detribalized and patriotic ambassadorial services to all Nigerians in the Benin Republic.
These explained why he is loved and respected throughout Nigeria, irrespective of tribe and religion.
Recently, the people of the Buratai community in Biu Local Government Area of Borno held a reception in honour of their son, retired Lt.-Gen. Tukur Buratai, for his excellent performance as Chief of Army Staff between 2015 and 2021.
He has also received similar honours from across Nigeria. This year alone he has bagged several chieftaincy titles including the 'Garkuwan Keffi' conferred on him by the Keffi Emirate Council led by Emir of Keffi, Dr Shehu Chindo-Yamusa; Jagunmolu of Sakiland conferred on him by the Okere of Saki, Oba Khalid Oyedepo; Are Balogun Agba of Owu-Kuta Kingdom conferred on him by the Olowu of Kuta, Oba Adekunle Tegbosun III.
In 2020, he was conferred with the traditional title of Jarman Maradun by the Emir of Maradun, Alhaji Garba Muhammad Tambari.
Amb. LT-Gen. Tukur Yusuf Buratai (Rtd.) is the kind of true leader Nigerians yearn for. His patriotism, prudence, diligence and "Nigerians" are second to none!
(Itodo a Newspaper Columnist/Public Affairs Analyst writes from Abuja
He can be reached at greenbox247online@gmail.com)
This is another opportunity to own a faster-loading website to expand your business and take it digitally online. Meet the best website designer/master coder for any kind of website. Contact them now it is affordable Chat now: 09077260922