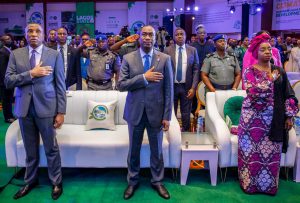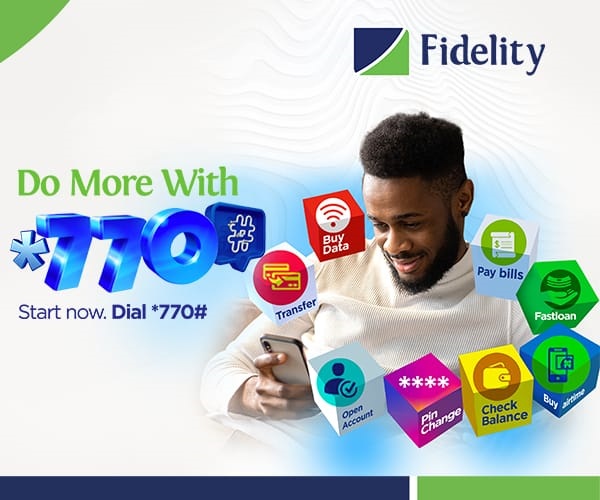 Lagos State Governor, Mr. Babajide Olusola Sanwo-Olu has stated that his administration is constantly engaging the private sector, development partners and donor Organizations in finding solutions and ways to better adapt to climate impact.
The governor said this today at the Opening of the 9th Lagos State International Climate Change Summit themed, "Integrating Climate Actions in Lagos State: Opportunities and Trade-Offs" held at the Lagos Continental Hotel, Victoria Island, Lagos.
Governor Sanwo-Olu who was represented at the event by his deputy, Dr. Kadri Obafemi Hamzat emphasized that such collaborations and discussions focus on protecting women, children and people with disabilities who disproportionately bear the brunt of the extreme weather events, adding that the yearly summit is one of the many manifestations of government keenness to engage and collaborate.
The Governor said, "Our Government is in constant discussion with the private sector, developing partners and donor organizations to find solutions and ways to better adapt to climate impact, with special emphasis on protecting women, children and people with disabilities. This conference is one of the many manifestations of our keenness to engage and collaborate."
Sanwo-Olu stated that the State Government last year, took a giant leap by launching the Lagos Climate Action Plan, (second Five-Year Plan), covering 2020 – 2025 which highlights evidence-based and inclusive climate action that will help create a more resilient Lagos for all.
He disclosed that "the State Climate Action Plan has started to deliver great and impactful rewards as well attracting the attention of critical supporters and partners like the UK Government grants to the Lagos State Waterways Authority to improve the ferry services across the State which will further support the government's efforts to provide a truly multi-modal transport network for Lagos, with consequent reduction in greenhouse gas emissions associated with road transportation.
In addition, Sanwo-Olu stressed that the state government since last year has embarked on updating its Development Plan, incorporating climate adaptation and mitigation components in each sector. He added that the state has a Climate Action Plan which requires adopting and mainstreaming into all that the state government does.
According to the Governor, the mainstreaming and integration of climate action into our growth strategies, investment plans and institutional structures, is a prerequisite and foundation for mobilization of public and private sector financing to achieve "net-zero," adding that without the right structural foundations, financing will fail to achieve the desired goals.​
Earlier in his welcome address, the Commissioner for Environment and Water Resources, Mr. Tunji Bello stated that the climate change is the most pressing concern facing the planet presently as countries across the globe and Lagos inclusive have witnessed extreme weather events, ranging from heat waves to extreme storms, sea level rise droughts, floods amongst others.
He called on stakeholders to combat the climate change crisis, noting that there is the need to accelerate development and adoption of innovative climate technologies, business models and financial mechanisms to support green economic growth.
​ "It has become more expedient for all of us; the government, leaders of thought, organized private sector and individuals to embark on deliberate and consistent efforts to combat the Climate Change Crisis, if we and our future generations will have a place to call home" he said.
The Commissioner stated that in a bid to combat the climate change crisis, the State Government through the Ministry of the Environment and Water Resources has signed up to the fifteen million pounds UKAID Climate Action Implementation Programme, which will support cities to accelerate implementation from their Climate Action Plans (CAPs).
He added that the State Government is at an advanced stage of completing work on the Lagos Climate Adaptation and Resilient Plan (CARP).
​ ​