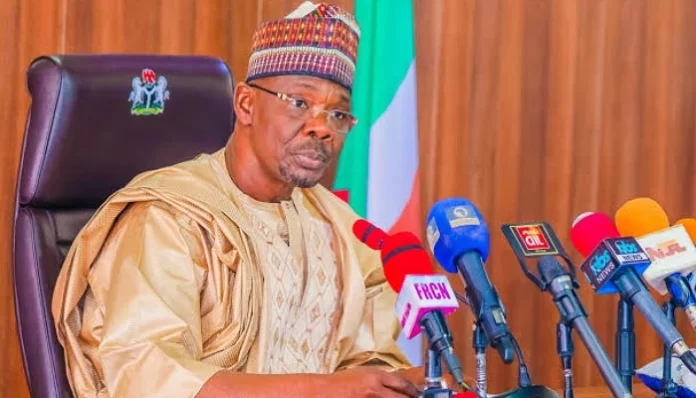 The Nasarawa State University Keffi, NSUK, is set to reopen after the state government agreed to pay the university's employees' salaries.
This was stated by Governor Abdullahi Sule while briefing members of the state executive council at the Government House in Lafia, the state capital.
While briefing the council on recent developments in the educational, health, and security sectors, Governor Sule announced his administration's decision to agree to take over the payment of salaries at NSUK, meeting one of the taking over demands made by the local chapter of the Academic Staff Union of Universities, ASUU, and paving the way for the possible resumption of academic activities.
According to the Governor, based on the available finances to the state and especially because of the importance attached to education, his administration has agreed to take over the responsibility of paying salaries of staff at the NSUK, beginning from August 2022.
He pointed out that, so far, the management of the university, as well as the none teaching unions namely the Senior Staff Association of Nigeria Universities, SSANU and the Non-Academic Staff Union of Universities, NASU have all agreed to open the university.
"One of the conditions they gave to us, the most important condition, is to ensure that we take over the full payment of salaries of all the staff so that they don't have to use their Internalky Generated Revenue, IGR.
"As far as we are concerned, we looked at our finances and we strongly believe that, based on the cash flow we have available to us and also because of the importance we attach to education, we should be able to start that from this month.
"That is what we are looking forward to. We are also hoping they will compliment by the moment we start the payment hopefully by Thursday or Friday, then we are hoping to see them also returning to their classes," he stated.