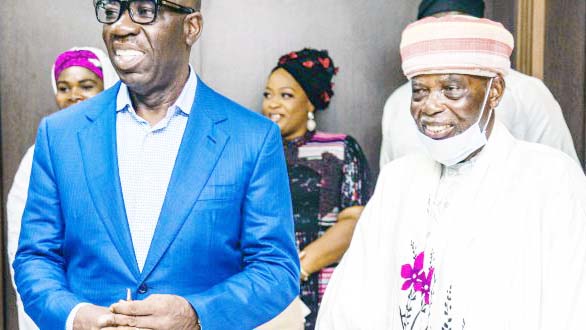 Mr. Godwin Obaseki, Governor of Edo State, has stated that his administration will continue to work with the Federal Government to facilitate the reconstruction of the Benin/Auchi Road, which will alleviate commuters' suffering and open up the area to more economic activity.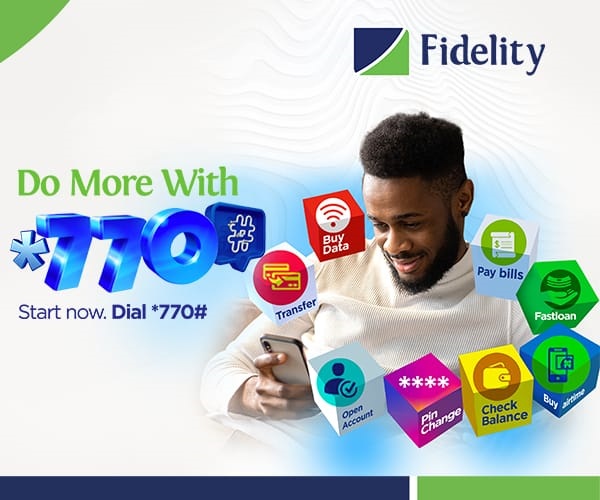 Obaseki made the announcement to journalists following a closed-door meeting with the Otaru of Auchi Kingdom, Alhaji Aliru Momoh Ikelebe Ill, at Benin City's Government House.
Among the issues discussed at the meeting with the traditional ruler, according to the governor, are the strengthening of security in the region and the reconstruction of roads connecting Benin and Edo North.
"We have assured him that we will continue to work with the Federal Government to build the Benin/Auchi Road because it is the spine of the state's economy," he said. If it fails, it will have a significant impact on our people and the state's economy.
"The Minister of Works has been very proactive on the issue, as I received a letter from him requesting that the Edo State Government pay compensation for lands in some areas where their alignment is needed." We will be working on that for a few weeks to ensure that they have everything they need to build that road."
"As you are aware, if we do nothing about the Benin/Auchi Road, we will face a major security crisis in Edo State in the coming years," he added.
The Otaru of Auchi Kingdom commended Governor Obaseki for reviving the fertilizer factory in Auchi, which he noted has become an employer of labor for the people of the state, while hailing the governor for his developmental strides across the state.
"Obaseki came on board as Governor of Edo State, and the first thing he did in Auchi was to revive the fertiliser factory that had been closed for many years, and he created jobs for the people," he said.
The fertilizer factory is still operational, and employees work shifts in the company, for which I am grateful."
"I was part of a Committee in 1988 that advised the government to revive the railway system because failure to do so would lead to the collapse of roads in Nigeria," the monarch added. That is where we are right now.
"I applaud President Muhammadu Buhari for reintroducing the railway system in Nigeria because it is the most cost-effective mode of transportation in any country." President Buhari has done well in the rail transportation sector."
This is another opportunity to own a faster-loading website to expand your business and take it digitally online. Meet the best website designer/master coder for any kind of website. Contact them now it is affordable Chat now: 09077260922