The Organised Labour has warned President Muhammadu Buhari in a letter that if he fails to halt activities by officials in his administration to create "unavoidable" labor and political crisis in the country, he will face another battle with Nigerians.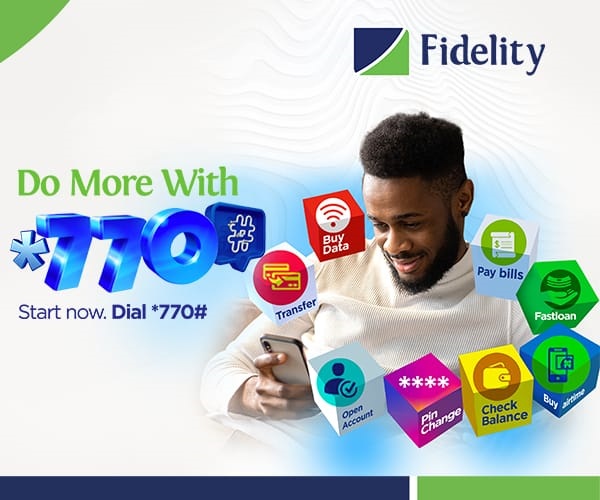 While putting workers on "red alert," the labor union also accused the president of attempting to impose a new regime of fuel price hikes on the country, putting Nigerians in dire straits.
The Nigeria Labour Congress (NLC) called an emergency meeting of its three organs, the National Administrative Council (NAC), the Central Working Committee (CWC), and the National Executive Council (NEC), in early December to make its opinion on the proposed fuel price clear.
This is to plan the next course of action if the Federal Government goes ahead with its proposal, according to the labor center.
Letters to that effect have been sent out, and the meeting will, among other things, issue orders to workers on their employment status if the government follows through with its plan.
Malam Mele Kyari, the Nigerian National Petroleum Corporation's (NNPC) Group Managing Director and Chief Executive Officer, said that the price of gasoline could jump to between N320 and N340 in February 2022.
He stated that the price hike would be due to the Federal Government's plans to remove the subsidy on Premium Motor Spirit, often known as gasoline or fuel.
The NLC reacted by warning the Federal Government that the anticipated increase in the price of petroleum by more than 200 percent would exacerbate insecurity and possibly lead to popular unrest.
On the statements attributed to Kyari and the Minister of Finance, Budget and National Planning, Mrs. Zainab Ahmed, the NLC President, Ayuba Wabba, stated that the government's plan to increase the price of gasoline by more than 200 percent was a perfect recipe for an exacerbated pile of hyperinflation and astronomical increases in the prices of goods and services.
"This will open the door to unexpected societal repercussions, such as the escalation of the existing insecurity crises and the potential for citizen uprising." "Any sensible Nigerian does not want this to happen," he stated.
He reasoned that the notion that allowing the price of petrol to be determined entirely by market forces would normalize the demand-supply curve, which had been incorrectly attributed to present market realities with cooking gas, diesel, and kerosene, was obtuse.
"The truth is that these commodities, which Nigeria can readily produce, have been priced out of most Nigerian families' grasp, with the majority of our people resorting to tree felling and charcoal for their energy needs," he said.
Kyari's grand optimism, according to Wabba, is based on allegations that the removal of gasoline subsidies is now backed by a bill passed by parliament, the Petroleum Industry Act, which was just signed into law.
On November 23, 2021, the Minister of Finance, Budget, and National Planning, Mrs. Ahmed, re-echoed Kyari's claim at the opening of the World Bank Nigeria Development Update (NDU), titled "Time for Business Unusual," he stated.
She announced the government's proposal to distribute N5,000 in transit grants to 40 million of Nigeria's poorest citizens to offset the impact of the scheduled elimination of fuel subsidies.
Wabba said the NNPC GMD's and Minister of Finance's statements were in line with the World Bank's Country Director for Nigeria, Mr Shubham Chaudhuri, and the International Monetary Fund's calls for the Federal Government to eliminate fuel subsidies.
Wabba underlined Labour's position that deregulation based on an import-driven economy will exacerbate the poverty of Nigerians.
He warned that the government's lure of paying N5000 to 40 million Nigerians as a palliative to cushion the impact of an exorbitant increase in the price of petrol was, to put it mildly, ridiculous.
"The whole cost of this queer effort exceeds the amount of money the government claims to spend on gasoline subsidies right now."
"Apart from our concerns about the transparency of the payout, we're asking if the government isn't attempting to loot Nigerians in order to pay Nigerians?"
Why would you pay me N5000 and then torture me indefinitely? Clearly, the government's position on the so-called elimination of gasoline subsidies is hazy, and it appears to be a "penny wise-pound dumb" gamble.
"It is apparent that the government's palliative will not treat cancer that will afflict the vast majority of our people, who face the double whammy of hyperinflation and fixed salaries.
"We call on the Federal Government to consider alternative choices that will help Nigeria navigate out of the quagmire created by past governments' failure to embrace developmental governance and accountable leadership, as we have done multiple times," Wabba added.
Some of the feasible choices, according to him, include: Protect domestic customers from market pressures caused by the Naira's free collapse by arranging for crude oil to be swapped for refined petroleum products at nearby refineries; there will be no need for a fuel price hike.
This would speed up work on rehabilitating Nigeria's four major refineries, all of which are now operating at near-zero installed capacity, and will provide factual data on the number of refined petroleum products consumed daily by Nigerians.
"It is regrettable that this record remains a myth and a vast crater for all kind of official sleaze and leakages in Nigeria's oil and gas industry's downstream petroleum sub-sector," he said. It's possible that a stitch in time will save nine."
The Nigerian Trade Union Congress (TUC) described the government's new stance on fuel subsidies as "completely unacceptable" and warned that the government was searching for conflict.
Labour was stunned by the government's announcement last week, according to TUC Secretary-General Musa Lawal, who called it a unilateral decision made without Labour's involvement.
"The Presidential Committee, which is made up of government representatives and Labour Party members, has not completed its task," he stated. Our most recent meeting took place in April. We find this new position to be very unacceptable.
"Let's take a look at the N5,000 issue, which affects around 40 million Nigerians. How did the government come up with that number? What criteria did they use to choose the intended recipients? Although the majority of Nigerians are aware that similar funds were distributed, the identity of the recipients have remained a source of contention and dispute among Nigerians."
Comrade Lateef Oyelekan, the National President of the National Union of Food, Beverage, and Tobacco Employees (NUFBTE), believes that a sensitive administration that understands what its people are going through would not consider such a suggestion.
"Is it N5,000 that will now cushion people's hardship?" he asked, referring to the 30,000 Minimum Wage that failed to gain traction. The cost of basic products and services is already out of reach for most people."
Mr James Oyesola, Vice-Chairman of the Association of Senior Civil Servants of Nigeria (ASCSN), Ogun State, also cautioned that the increase in fuel prices would be disastrous for the economy since it would lead to higher inflation.
"Petrol, as the economy's motor, will have an impact on every aspect of our economy, including market women, craftsmen, manufacturers, and the rest," he stated.
He dismissed the proposed payment of N5,000 as insignificant, claiming that it would not alleviate any of Nigeria's problems.
"How does that relate to the situation on the ground?" How can N5,000 help to mitigate the effects of the transportation issue? They won't be able to keep it for more than two days. He demanded angrily, "Who is teaching them all this nonsense?"
 (The Nation)
This is another opportunity to own a faster-loading website to expand your business and take it digitally online. Meet the best website designer/master coder for any kind of website. Contact them now it is affordable Chat now: 09077260922