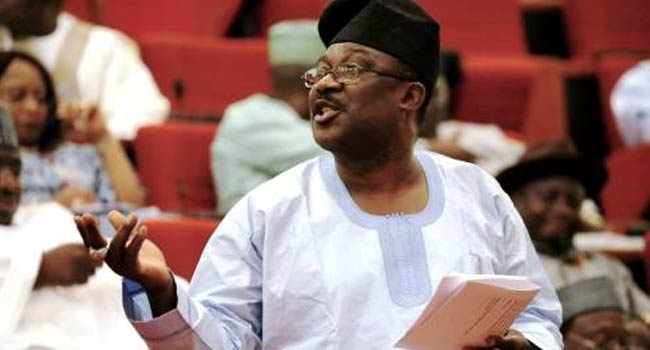 by Sunday Isuwa
Chairman, Senate Committee on Aviation Smart Adeyemi has said the Bola Ahmed Tinubu and Sen Kashim Shettima's ticket for the 2023 presidential election is not a setback for the All Progressives Congress (APC).
Adeyemi said the misgivings within the party is nothing to worry about, adding that they will cruise to victory in the 2023 general elections.
This is coming ahead of the September 28 kick off of political campaigns for elective offices.
Speaking with journalists in Abuja over the weekend, Adeyemi who said the APC is ready for the campaigns added that there is no friction in the APC presently. He added that all the political bigwigs have agreed to work with the party presidential candidate, Sen Bola Ahmed Tinubu.
"The party's leadership is looking into it. It will make its position known on the thrust of the campaign. But which of these political parties has national acceptance? It's the APC. Why is it that the APC insisted on zoning the presidency to the South? National unity. Why was it difficult for the PDP to zone the presidency to the South?
Insensitivity, it doesn't matter to them. I want to appeal to those aggrieved in the PDP to cross over to the APC. APC is the only true national party that is available today. We all know the two dichotomies – the North and South.