These are police officers whose journey began in 2002 from the Police Academy , wudil Kano, having a peace walk in the Ikeja area of LAGOS STATE.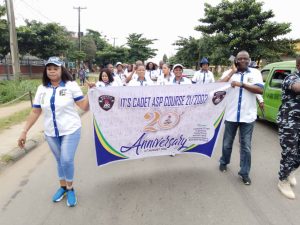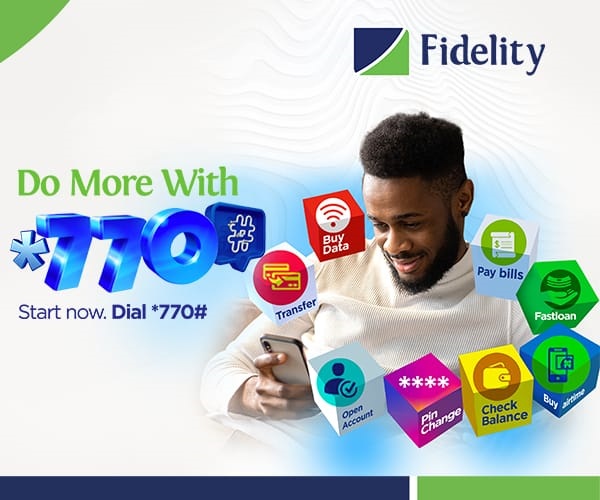 They are the 1st cadet officers during late inspector general of Police,( IGP) TAFA BALOGUN.
These members of ASP Course 21 2002 intake, graduated in 2004.
473 enlisted in 2002.
Worthy of note is that, these officers undergo 18 months of basic police training at the police academy for 6 months.
After they undergo this basic training, they were sent for intermediate citizenship training at Citizenship and Leadership training at Shere Hills in Jos, Police Mobile training in Gwoza, Borno State.
After 6 months, they came back for the advanced training in Police Academy in fulfilment of the required skills for graduation.
The special guest of honour at their passing out parade in 2004, was His excellency, former president OLUSEGUN OBASANJO who applauded the academy for grooming the next generation of officers and immediately remindied the new officers of the peculiarity of their job of securing the country.
Obasanjo urged them to operate professionally and gallantly for all abiding citizens.
In no time,these officers after graduation were posted and began work In earnest and today the rest is history.
like the biblical saying which says: teach us to number our days,that we may gain a heart of wisdom necessitated the celebration of these Galant officers" 20 years anniversary after graduation.
Notably, is that Some of these officers have grown over the years with promotions to show for their hardwood, resilience, commitment and dexterity.
Amongst them are Divisional police officers, 2nd in command of area commands,(2ics) , tactical operation commanders and assistant commissioners of Police.
If truly Uneasy, lies the head that wears the crown, with the years of service put in so far by these officers,one can indeed say that they deserve to show gratitude to the master and controller of the universe and this is exactly the rational behind their thanksgiving today.
They are thankful to God for sparing their lives till this moment to witness the day with one another in good health despite the nature of the security job they chose as a proffession.
In filling all righteousness and all things being equal these officers must pat themselves at the back to say well-done after all,when the lizard falls from the tree, he pats himself at the back and said well done
They also using this unique opportunity to remember some of their colleagues who kicked the bucket in the course of duty., their prayer for their departed collegues is for their soul to continue to rest in perfect peace.
This is another opportunity to own a faster-loading website to expand your business and take it digitally online. Meet the best website designer/master coder for any kind of website. Contact them now it is affordable Chat now: 09077260922