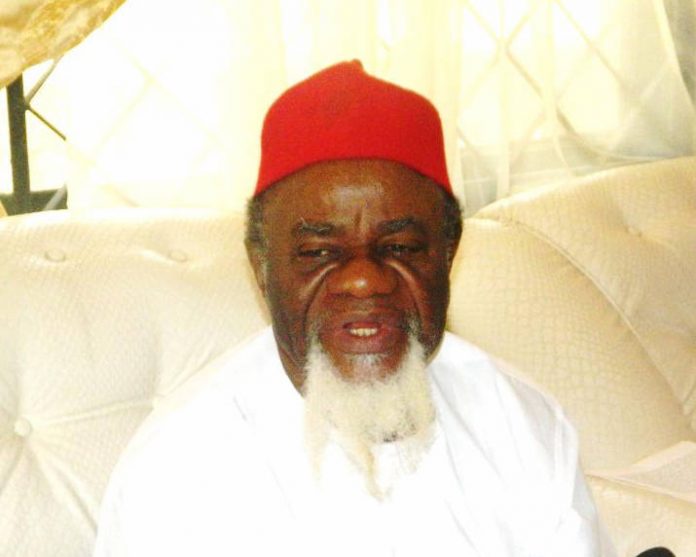 Chukwuemeka Ezeife, a former governor of Anambra State, has urged President Muhammadu Buhari to abide by the decision of the Appeal Court that recently ordered the release of Nnamdi Kanu, the IPOB leader.
The senior statesman made the plea on Monday's episode of The Morning Show on Arise Television. He also noted that the Academic Staff Union of Universities, or ASUU, had ended its eight-month strike simply out of deference to a court, and he questioned why the federal government couldn't even respect its court.
Ezeife is convinced that only God has the power to persuade President Buhari to free the detained IPOB leader.
"God has control over the thoughts of monarchs. We ask God to inspire Buhari to uphold the law and the authority of his own court. Despite their displeasure, the ASUU members returned to school in accordance with a court order, he claimed.
"Now let our government set a good example by following the court's ruling. Nnamdi Kanu was released and found not guilty, according to what I heard. However, the government is permitted to claim that the Court only discharged him.
But even then, the Court's ruling would release him if he had been exonerated of the grave crimes for which he had been indicted. When we approached the President, he gave us excellent feedback regarding the release of Nnamdi Kanu. Nnamdi Kanu and Sunday Igboho are two people the president wants released, according to personal information I later obtained.
"And [after], all I heard was that Nnamdi Kanu was still there and Igbogo had been cleared of all allegations against him. God willing, the President will consider the status of the country and decide to free Nnamdi Kanu. In Nigeria, God has arranged things so that no one may openly declare their faith, tribe, etc.