Lagos, Dec. 8, 2021 (NAN) The Lagos State Government says it has partnered with Microsoft, a multinational technology company, to train 600 of its staff on digital skills.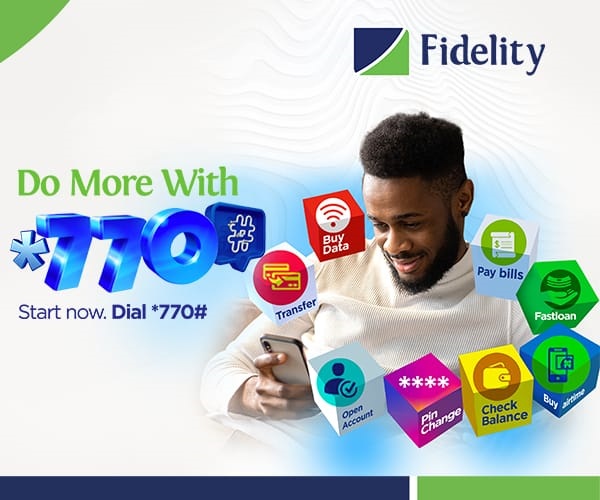 Mr. Hakeem Fahm, Commissioner for Science and Technology, made this known during a three-day Masterclass training for civil servants held at Ikeja.
The event, with the theme: "Developing a 21st Century Public Servant', was organized by the Lagos state ministry of science and technology in partnership with Microsoft and ATB TechSoft Solutions.
He said it was necessary to keep training public servants on digital skills to move completely from the analog ways of doing things.
Fahm said the world continued to evolve with new technology innovation, so it was important for not only public servants, but everyone to be up to date with the latest trend.
The commissioner said that to keep up with the latest technology trends, people needed to renew their skills by acquiring more knowledge through training.
"Training provides people with the latest knowledge and information that is available about the products that they are using to complete their office work and that allows them to have a better understanding about it.
"It is also important for civil servants to train to be able to solve complex problems in this digital age," Fahm said.
The commissioner urged them to be attentive at the training to acquire more knowledge to enhance their skills.
He noted that the training would help to provide information intelligence.
"Take advantage of the training to upgrade yourselves and also make use of all the free tools, materials, and resources on the internet to train yourself," Fahm said.
Speaking on the partnership, he said it was only ideal for Microsoft to train the workers since most of the work tools in their offices were from the company.
He noted that other vendors were also welcomed to partner with the government to train its workers.
Also speaking, Mrs. Olayinka Fashola, Permanent Secretary, Lagos State Ministry of Science and Technology, said that the ministry had more than 600 staff.
According to her, they are training 200 in-house and 400 in Ministries, Departments, and Agencies (MDAs) across the state.
She said the workshops were quick, easy-to-digest training that would shed more light on how to use the various Microsoft applications they used for their day-to-day activities at work.
Fashola said the aim of the training was to have more proficient staff with sufficient knowledge in digital skills.
"We don't want to be left behind, we want to be in the forefront of technology and to do what the ministry needs to keep training its staff on digital skills.
"The smart city is here, how will the ministry support this technology if they do not have the skills or competencies to drive the innovation, hence the need for constant training on digital skills," she said.
Mr Kayode Akomolafe, who works at the Public Sector Business Department at Microsoft, said Lagos state was one of their key customers in Africa.
He noted that the partnership would help them to support its various initiatives for IT modernization and training of civil servants.
He noted that Microsoft had been partnering with Lagos state for almost two decades, noting that they were not new in terms of working together.
Akomolafe said: "We have been part of the smart city initiative, targeted at improving the lives of residents of the state.
"Our mission statement is to empower organizations to achieve more and that is what we are doing today, Microsoft is delivering digital skills training to civil servants in Lagos."
By Oluwatope Lawanson (NAN)
This is another opportunity to own a faster-loading website to expand your business and take it digitally online. Meet the best website designer/master coder for any kind of website. Contact them now it is affordable Chat now: 09077260922